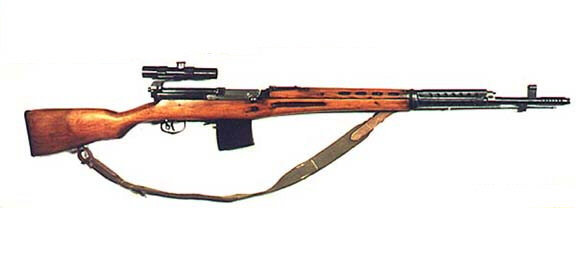 -New SVT Recoil Springs!-

Made by a company that only specializes in manufacturing springs.
Replace those older, weaker springs with brand new ones.

-"...the springs are much stronger, rifle cycles great, thanks!" Gene
-"I have mine in and they work GREAT!! Thanks Bill." D****** G
-"Thanks Bill another top shelve product. I just installed my new springs. The old SVT works great...
I locked my bolt back for a day with the new springs to settle them in." r****s
GONE
No sets left. (10-25-14) There will not be any more.

Quality SVT40 Stainless Gas Piston/Cup Set
IN STOCK
Price= $65 plus $4 S/H




SVT40 Blank Firing Adapter
Based on original Soviet SVT BFA
Replaces the muzzle brake nut. (left-handed threads!)

Should have another small run by 1-30-15!
These may be able to have bayonet attached.
Price = $45 plus $5 S/H.



Hole drilled to 3/16" (.1875") for gas setting of 1.5


I have enlarged the hole on a test BFA to 7/32"(.21875") for a gas setting of 1.7; however, not knowing condition of other SVT gas systems, I decided to leave the holes at 3/16".

Reenactors may want to have their BFA blued, so it looks better in pictures rather than "in the white".
I had one of my BFAs machined to accept a SVT bayonet. This had been suggested by a reenactor who had bought a BFA.
Fairly easy to remachine an original to accept a bayonet.

(Signed hold harmless letter must accompany payment for BFA)
Hold Harmless Letter




Bill Berg
PO Box 3722
Eugene, OR 97403
Email: shpagin@ppsh41.com