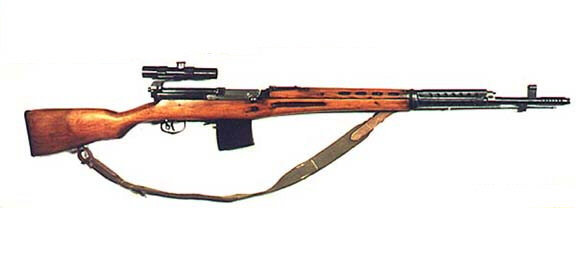 -New SVT Recoil Springs!-
In stock now.
Made by a company that only specializes in manufacturing springs.
Replace those older, weaker springs with brand new ones.

-"...the springs are much stronger, rifle cycles great, thanks!" Gene
-"I have mine in and they work GREAT!! Thanks Bill." D****** G
-"Thanks Bill another top shelve product. I just installed my new springs. The old SVT works great...
I locked my bolt back for a day with the new springs to settle them in." r****s
IN STOCK
Price = $20 for a set of two plus $3 S/H.

Quality SVT40 Stainless Gas Piston/Cup Set
Will be making a final small run within 60 days (04-13-14)
Price= $65 plus $4 S/H






SVT40 Blank Firing Adapter
Based on original Soviet SVT BFA
Replaces the muzzle brake nut. (left-handed threads!)
Approx. 6 left (04/13/14)
Price = $45 plus $5 S/H.



Hole drilled to 3/16" (.1875") for gas setting of 1.5


I have enlarged the hole on a test BFA to 7/32"(.21875") for a gas setting of 1.7; however, not knowing condition of other SVT gas systems, I decided to leave the holes at 3/16". Very easy to enlarge the hole to match your SVT gas system for optimum performance. The larger the hole, the less pressure on the adapter. The .21875" hole seems to be the maximum size in order for the bolt to recycle, at least, on two of my SVTs that I tested. I will enlarge the hole at no extra charge, if requested. (Both rifles had my new stainless gas piston and cup installed for the testing.)

(Signed hold harmless letter must accompany payment for BFA)
Hold Harmless Letter




Bill Berg
PO Box 3722
Eugene, OR 97403
Email: shpagin@ppsh41.com